IRONMAN France 2009
My first IRONMAN
After my inaugural triathlon season in 2008, I began with setting new challenges for season 2009. It was October 2008 when I summed up previous season and began looking for new goal. An official full IRONMAN race was the first thought. Klagenfurt and Frankfurt were already sold out, Zurich was very expensive and thus I have chosen France. The race was located at the Cote d'Azur in the beautiful city Nice. However, I was not sure about my study situation. In 2008 I entered University and things became complicated. I did not know how much of time may study take from me. Additionally, I did not know if study will make me very tired and how much of free time should I devote to training. Anyway, there was a joke that parents will drive me to Nice if I finish all exams until the race. I was very satisfied with this agreement and I registered myself in December (note that entry fee in 2009 was much lower as it is nowadays - it was about 350 Euros). After some resting after my successful IRONMAN 70.3 Monaco in 2008, I began with preparations for Nice. At the beginning I had some troubles with understanding the proper training, since there are not many particular information about in Slovenia. Especially, in that time there were not so many IRONMAN finishers and usually Slovenians do not want to share any special tips and suggestions (except some exceptions to be precise). Anyway, my training plan was created by my personal feeling. I did not want to hire any personal trainer, I just trained at my best opinion, as I know. Winter trainings were very interesting since I joined back my previous cycling club and we were really a good team.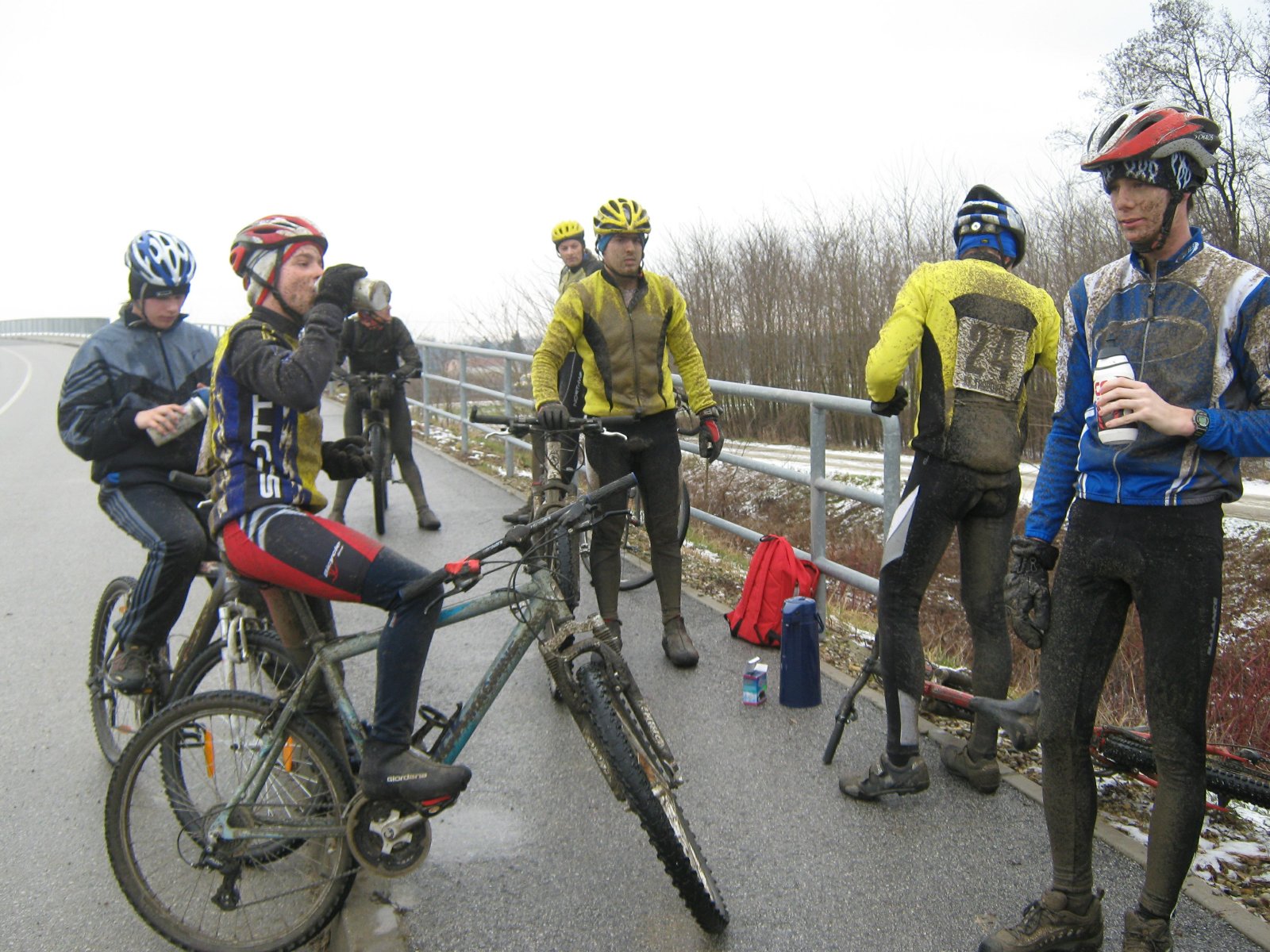 Therefore, training sessions were a little bit more cycling oriented at first, with some running sessions in parallel. Swimming was very weak part for me since in the region of Prekmurje there are not any special conditions for swimming. Thus, I swam two-three times per month or even less. When spring arrived, I started racing some run and cycling events. Before June I started also IRONMAN 70.3 in Austria and finished it sub 5 hours for the first time. Finally, June showed up. My exams were well, I finished all of them until the race and thus everything was fine. In the last two weeks I reduced trainings and began with some more rest. For a few days I also motivated myself for the top hobby of my childhood - fishing (actually, I spent every single day for it when I was about eight). Anyway, we were driving towards Nice during the day & night and arrived there in the afternoon. Upon the registration, I wanted to test the water which was, of course, cold and salty. I liked the feeling of salty water, which was a totally different experience than a pool. After swimming, pasta party began. After dozens of races, I still believe that pasta party there and in Monaco a year before were the best I have ever seen. Full of different food with the mix of many beverages and even some beers (alcohol-free as well as alcohol). Next day, I prepared a bike and left it in the transition area. Sleeping came very soon afterwards. After a badly slept night, the great Sunday arrived. The alarm knocked us all on the feet and the stage fright was arising. When waking up before your first IRONMAN, you probably ask yourself some questions:
What to expect?
Will I survive the course?
Will I face any consequences after the race?
After a quick breakfast, pumping and bike checking, I was already jumping into wetsuit, leaving the final stage of preparations and heading for the swim start. Swimming there was really wonderful but huge waves spoilt the idyll. Actually, I did not care about them. I knew that I am missing proper swim training, but I am good enough to finish it in normal time.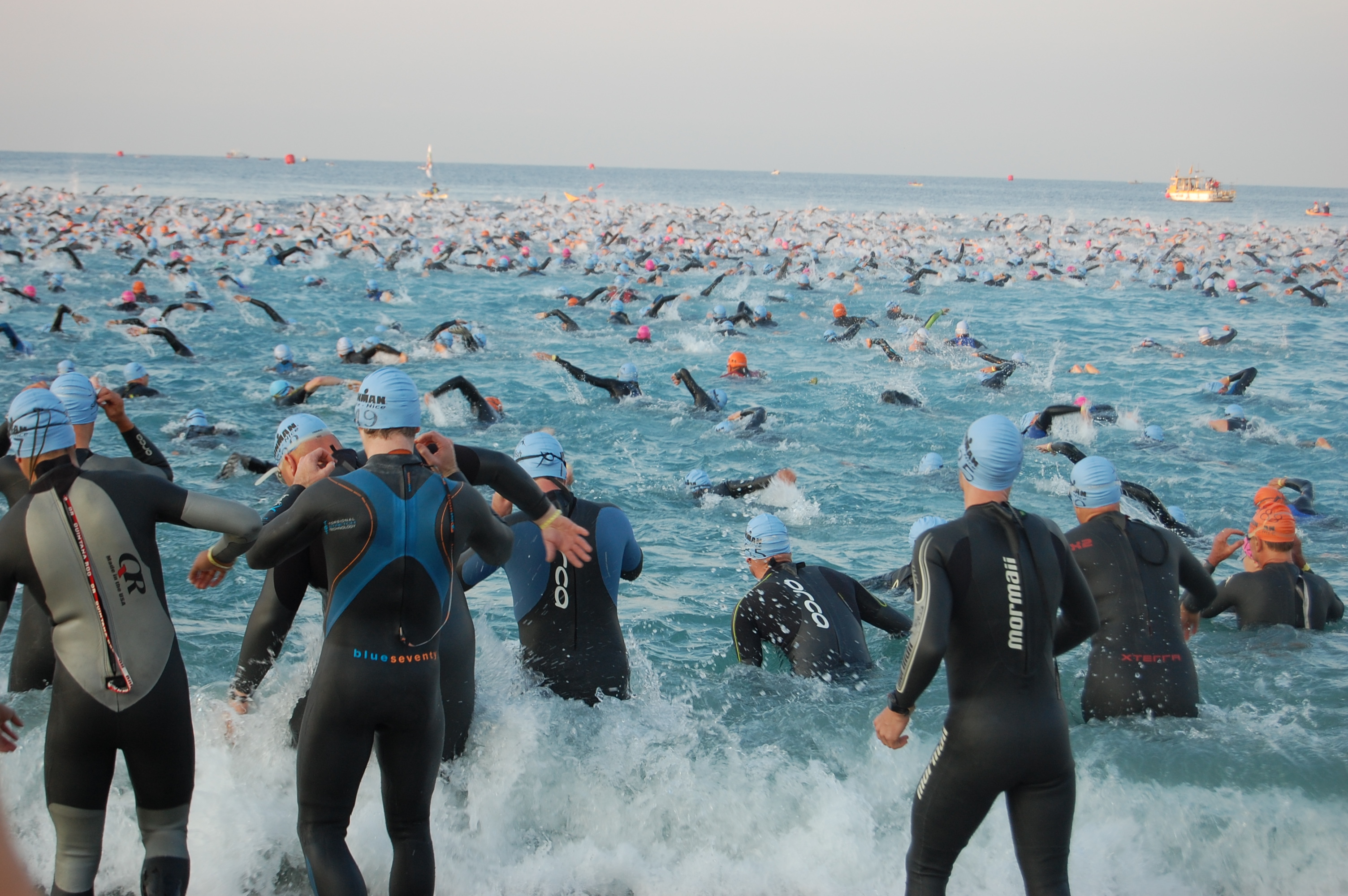 After swimming, I took my bike (a usual FELT AR4) and began with the biking. After first kilometers you easily realize that this course is hilly on the one hand and one of the most beautiful on the other hand. I was eating during the course (not sure if enough, but by feeling later realized that it was not enough) bananas, some powerbars and drank a lot of water + isotonic. Descents from hills were technical and I saw some people crashing and being taken by medicals, but I had enough experience to tackle such downhills. I had only some problems with chain, while it was felling off a few times. It was a very hot and sunny day. There are not many days with such strong sunshine in Prekmurje, and additionally I usually hardly deal with it but I did not have any time to complain. I enjoyed as much course as possible. Kilometers were persistently reducing and even some smiles came when ending the bike course. But it was far from the end.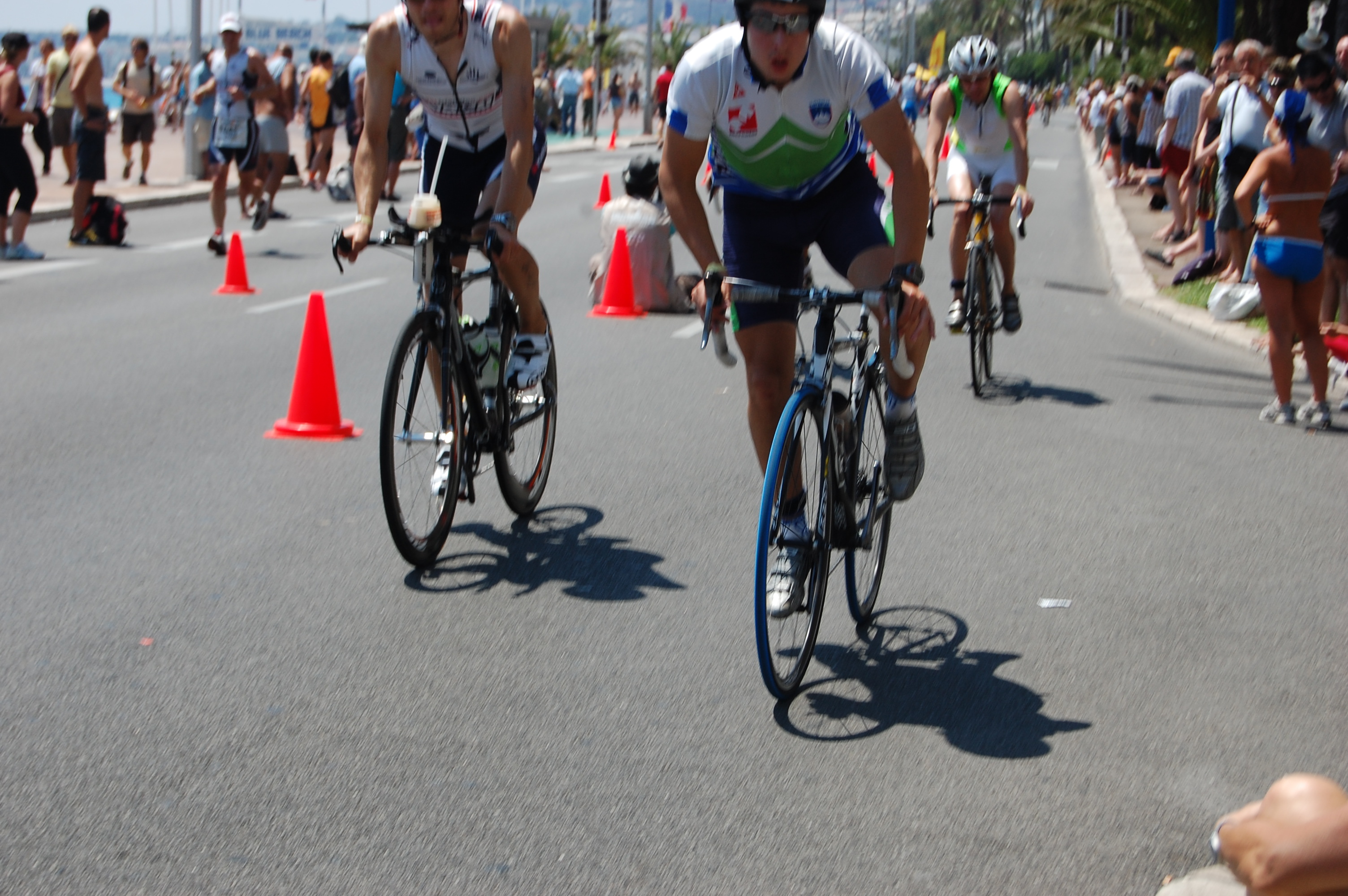 Additionally, I did not know what to expect in the last stage. The great Marathon began. I began running with a normal pace. There were four laps on stock, with one about 10.5 km long. The first one was brilliant. Then, after about 15 km, I began walking sometimes. Actually, I had a mixture of walking and running. Should be worth to mention that I faced something very strange, what I was not expecting at all. I encountered that I need to pee a lot. During the marathon I went app. 20 times. I suppose that I had some problems with kidneys, but other distant races brought the same experience every time. Being young and crazy that time, I just continued ahead. I also put some Milka chocolate in my special baggage and took it in about 30 km of running. It was squeezed, but ok. It gave me motivation, because I usually, cannot operate normally without chocolate :)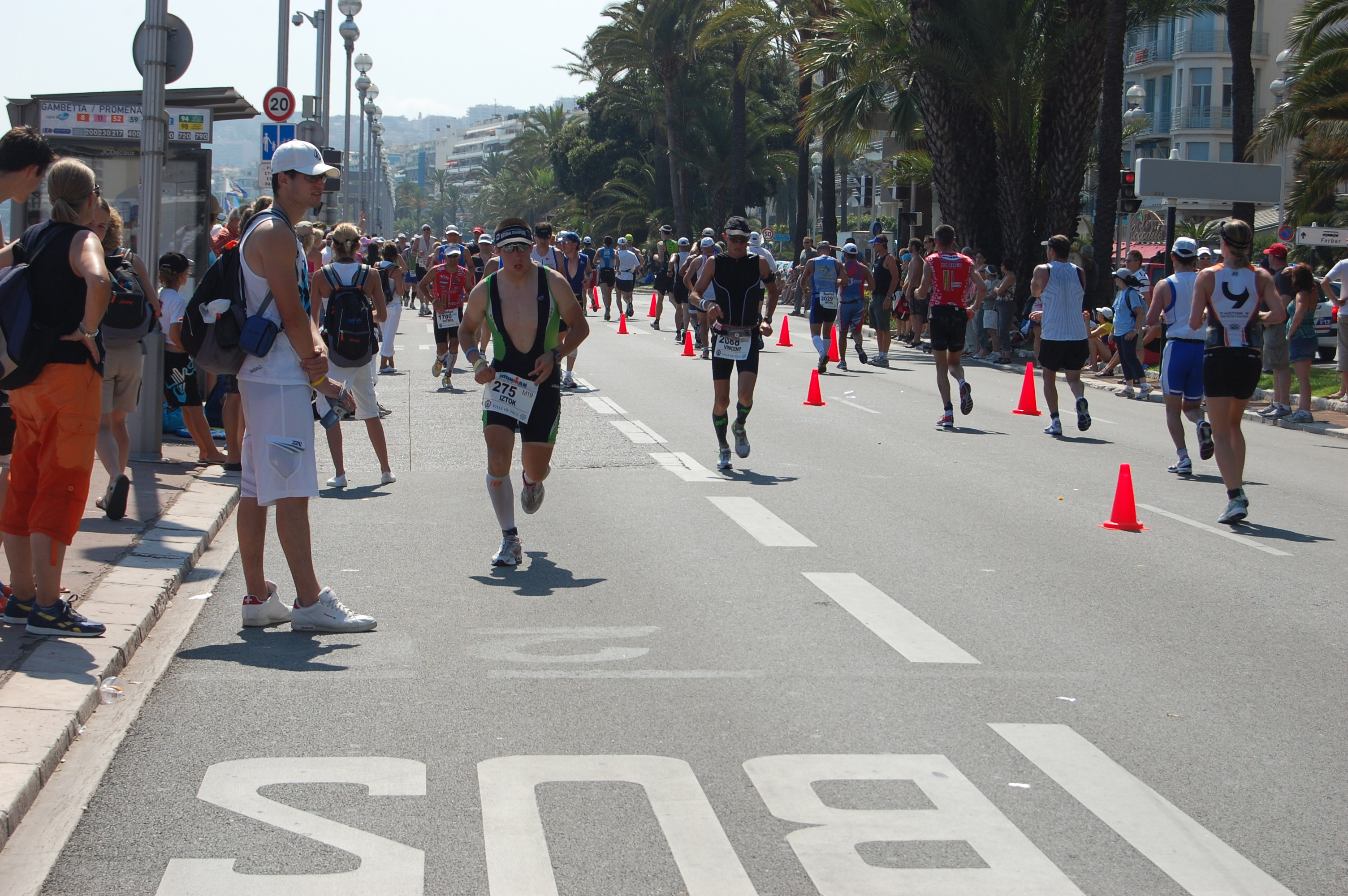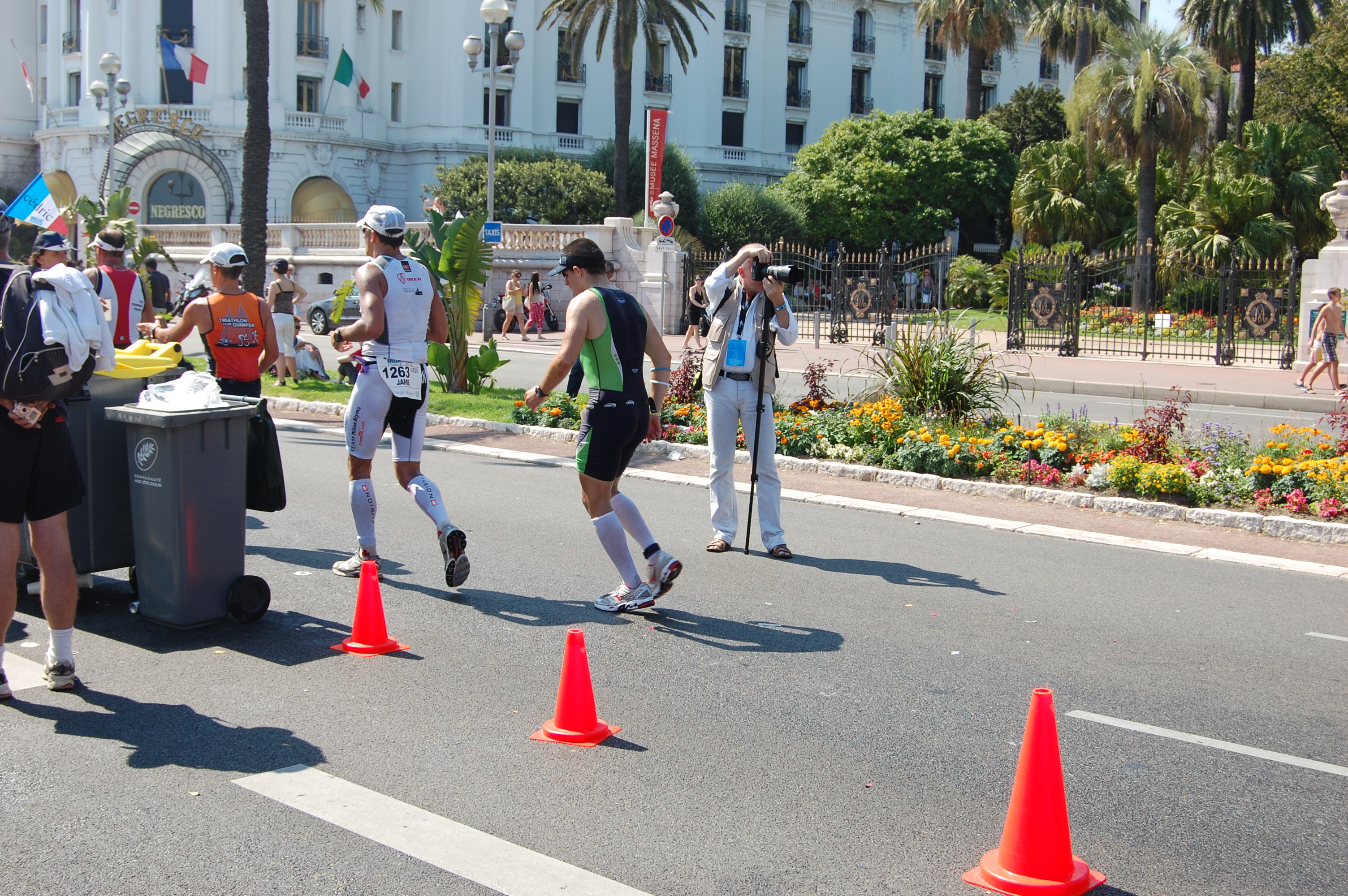 Finally, the last turn was needed to see the 5 km mark. I was so close, when a thought came: What a feeling? When doing the last kilometers, it was very emotional for me. Nice, but painfully. In the same time you realize how much time you have to invest in such challenges. You realize that you spent all your free time and devote yourself to this goal. And it was totally worth of it. When crossing the finish line, something new is being met. You are proud of you and very satisfied. I received my medal and was taken to medical tent as many other competitors. I lied down and doctors gave me infusion. It was my first experience to receive infusion. It was scary but easily to survive. Being 20 years at that time, I was actually very young to fight with such a race. After the race I said hello to McDonalds and then left the perfect day back in hotel. Next day, return home. First IRONMAN was a great experience for me and I decided that I start another IRONMAN next year.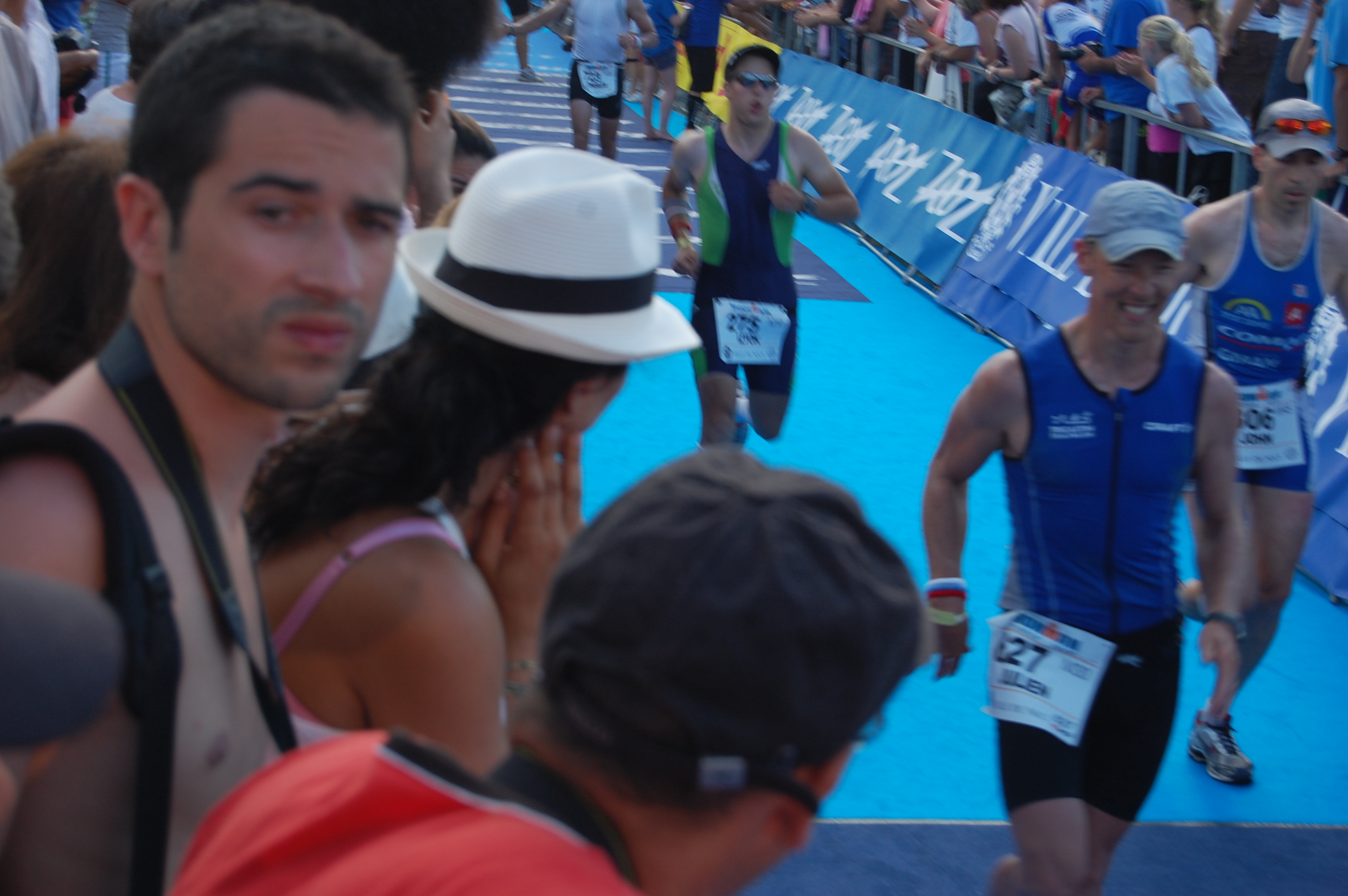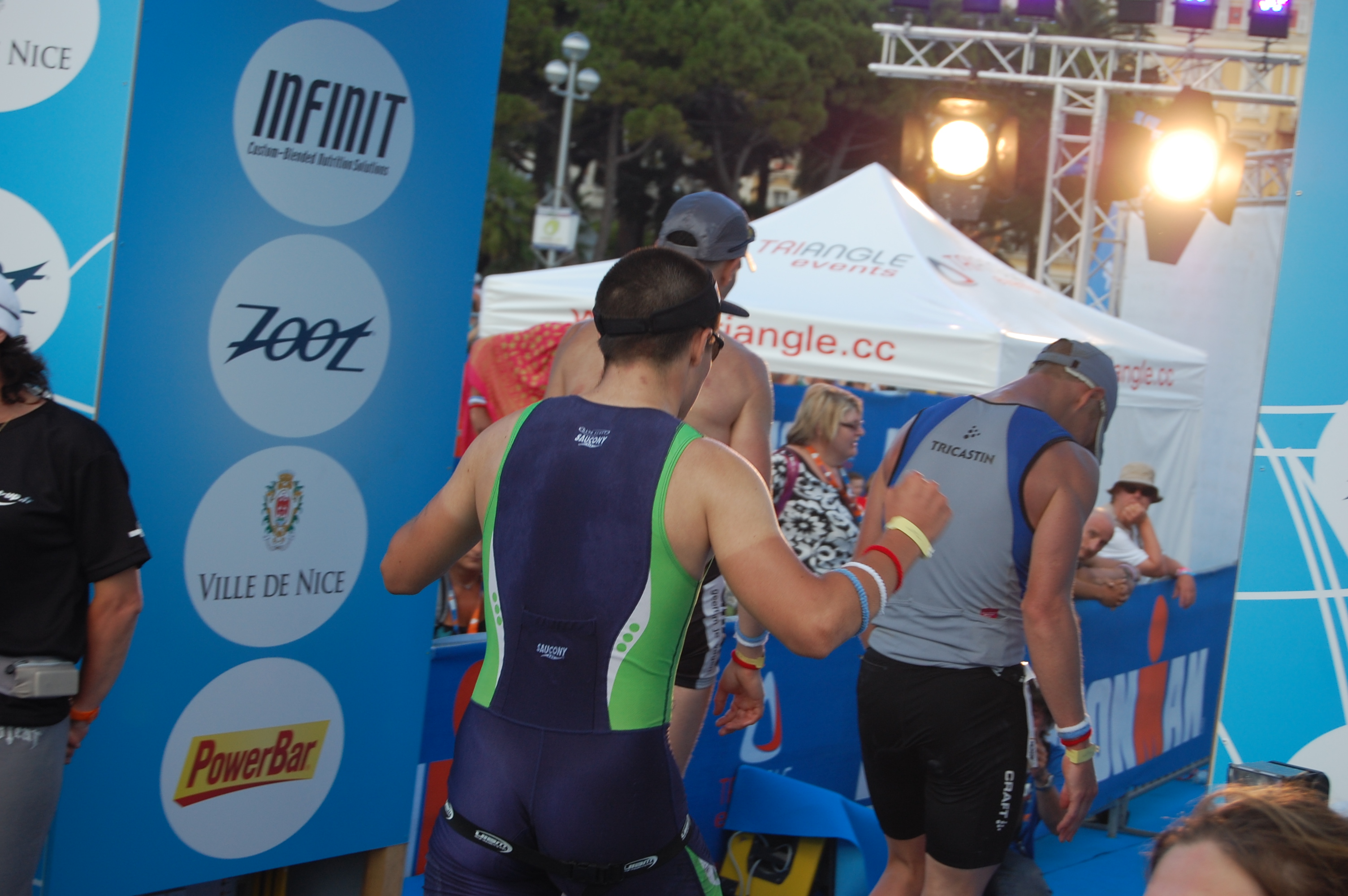 Summary:
+ Great pasty party
+ IRONMAN France has a wonderful bike course
+ It is worth to invest your free time in training
- Nice is very expensive city